The success of a modern business depends on the quality of its digital experience. Ensure that all your website visitors are getting the best experience by analyzing key experience metrics, including Core Web Vitals, in real time. Break down performance by user attributes like region, browser, and device to get the full spectrum of user experience.
Getting started with elasticsearch: Store, search, and analyze with the free and open Elastic Stack.
Watch video
Intro to ELK: Get started with logs, metrics, data ingestion and custom vizualizations in Kibana.
Watch video
Getting started with Elastic Cloud: Launch your first deployment.
Learn more
The User Experience app gives shape to data from your real user monitoring (RUM) agent and presents an at-a-glance view of website performance — as experienced by the user. Get a sense for overall performance, then apply filters to focus your scope on a specific page or cohort of users. Dive into a dynamic view of the KPIs you need to take action on issues that are impacting users.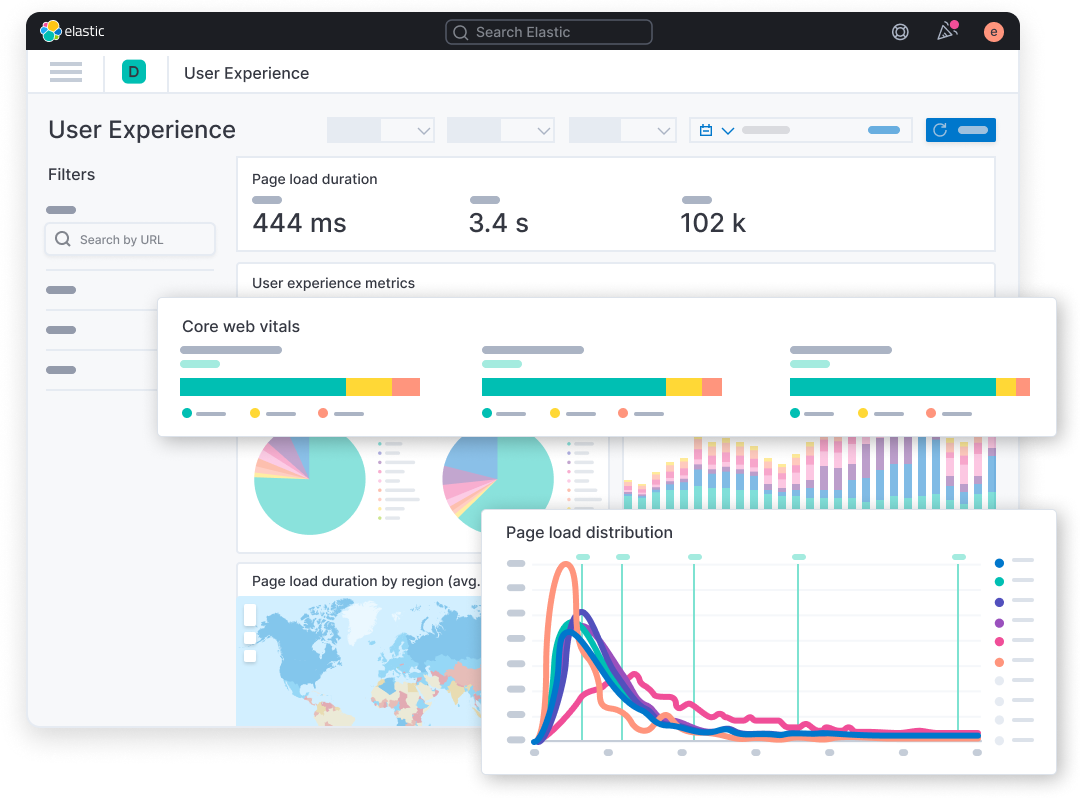 The User Experience app displays key performance metrics, including Core Web Vitals, a set of three quality signals defined by the experts at Google. Monitor and improve these signals to deliver a better user experience, and starting in May of 2021, optimize them to boost page ranking and drive more traffic to your site. View metrics by individual pages or groups of pages for a more granular perspective.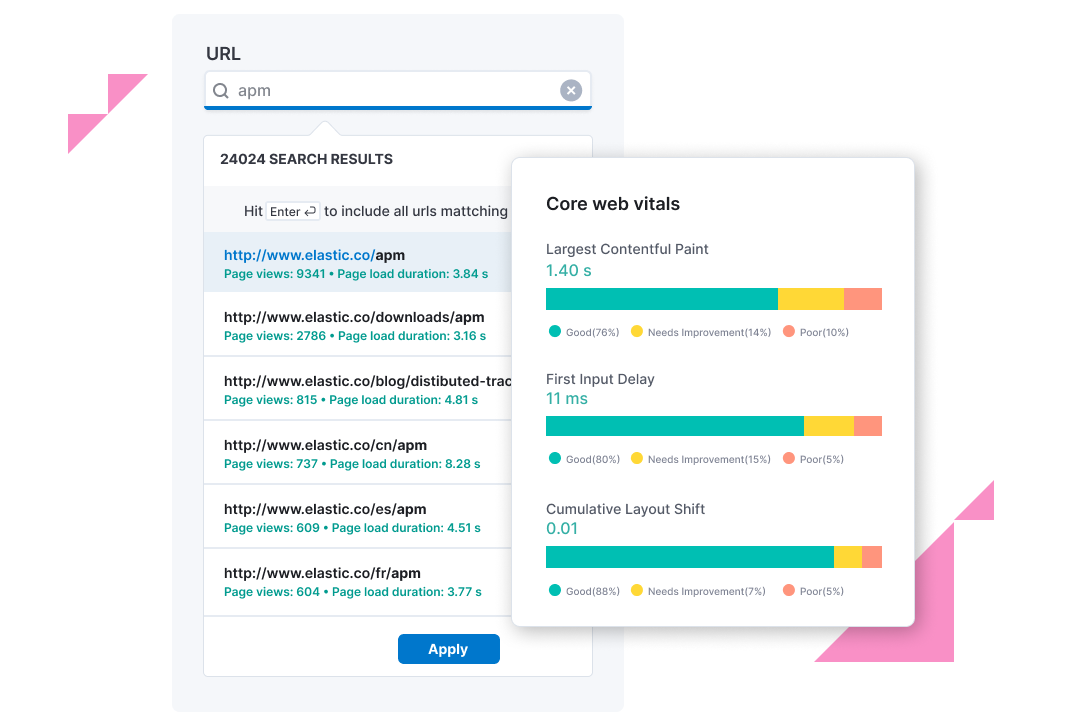 User experience is heavily influenced by client-side factors like browser, device, and operating system. Easily filter by these variables to understand the experience of a particular user cohort, zoom in on problem areas, and focus your optimizations. Noticing a strange spike in page load distribution? Break it down by browser to narrow your investigation. Wondering about performance around the globe? Take a look at the map to pinpoint regions receiving a poor user experience.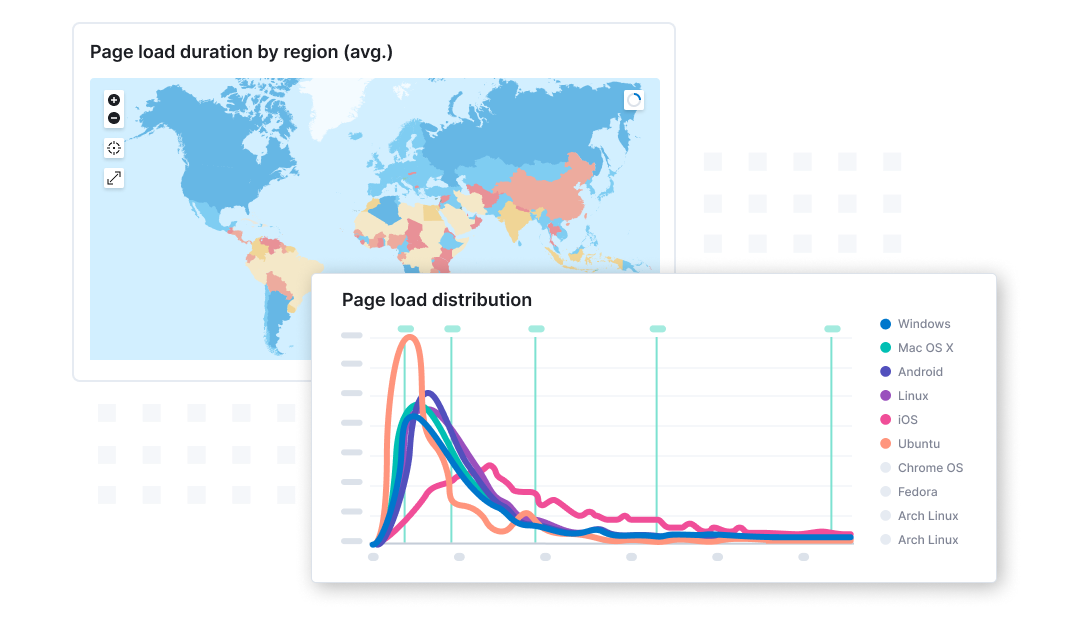 Building the best digital experience hinges on knowing who will consume it and how it will be consumed. Which operating systems are they running? Which browsers? From which location are they accessing your site? Understand these client-side factors of your visitors to create the best experience for your digital audience.